Genesis SIP Trunks
What are SIP Trunks?
SIP Trunking is a VoIP service provided over your internet connection that eliminates the need to replace any existing systems you already have. This means lower costs for your business with more flexibility on your phone lines and numbers. To set up a SIP Trunk service you just need a PBX and a fast internet connection as it will be the base on which your business SIP trunking will run.
SIP Trunks give your business the capacity to increase its efficiency, increase resilience with a bespoke Disaster Recovery setup and lower running costs. SIP also improves flexibility and allows the use of new and existing numbers in the UK.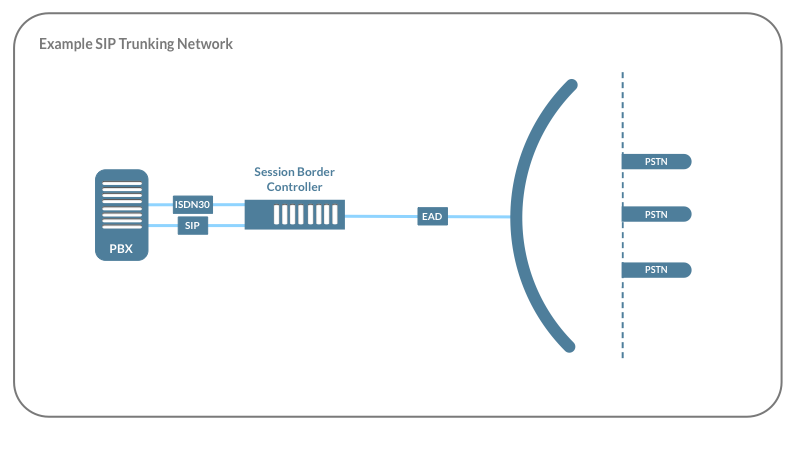 Why Genesis SIP Trunks?
As with all our other services, Genesis strive to deliver SIP trunks with a difference, we offer the most advanced business SIP trunking service in the UK. We work hard to ensure our service is future-proof and cost-effective for all businesses. With the ability to simultaneously deploy, mix and match SIP trunking services with our hosted telephony, our service can help protect your customer lifecycle.
We provision our own core network infrastructure to implement our SIP Trunk service. Our SIP Trunking has multiple options such as backing up ISDN lines and forwarding to mobiles or home phones for remote/home workers.
How does SIP Trunking work?
SIP (Session Initiation Protocol) is a protocol used to control multimedia communication sessions in an IP based network. A session could be as simple as a two-way telephone call, or as complex as a collaborative multimedia conference call. SIP Trunking provides virtual telephone lines over a high-speed IP network, connecting to an IP PBX. This means that the only thing a business needs is a high-speed internet connection, with the quality of the connection dictating the number of concurrent calls that can be made within a business.
What are the benefits of using SIP Trunks?
SIP Trunks are a cheaper and more flexible than ISDN and other systems, they are also a lot quicker to set up. With the added ability to reroute calls to other extensions, mobiles or even another location your remote workers and travelling employees will never miss a call. Along with all these other benefits, SIP Trunking is a great option for your business to consider:
Cost-effective across all of its features
Scalable to fit any sized business
Ideal for use with Genesis Ethernet connections
Internal business calls will be free
Powerful, reliable Disaster Recovery features
Supports flexible working
Control how calls are delivered (where and how)
View SIP Trunk User Licensing
Genesis SIP Trunking Features?
Call Forwarding
Automatically redirects any calls that land in an unreachable or busy number. Calls to SIP trunks can be redirected to mobile phones, main SIP trunk lines or even a voicemail system.
Call Management
The administrators of the SIP trunk system have multiple management features available including the option to view all calls for the site via a simple to use web-based interface. They can also use the SIP trunk system to redirect or forward traffic to other numbers and provide informational messages where required.
Work from any location
This SIP trunking feature frees users from a PBX without worrying about missing calls, allowing users to work from any location, whenever is necessary, supporting home and remote workers with the same SIP trunk benefits.
SIP Trunk Call Recording
Record your calls for regulatory and legal purposes and even to use in staff training exercises, with multiple features including statistics, real-time recording and more. All of this in a service that is FSA and PCI compliant.
SIP Trunk Cloud Number
Gives PBX users One Cloud Number for use in both inbound and outbound calls across 5 unique devices for remote or home workers, allowing users to take advantage of SIP trunking benefits anywhere.
Genesis is a capable and reliable business SIP trunk provider based in the UK, if you need any more information on our SIP trunks or other business communication services, please call us on 0843 504 4180.